Creating logos for individuals or companies, study and realization of corporate identity, business cards, brochures, leaflets.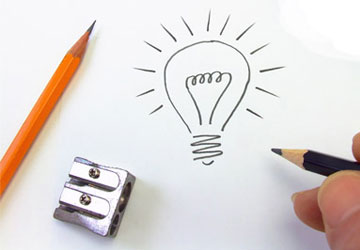 Aware of the importance that the logo will have in the growth process of a trademark try to accomplish paying particular attention to:
originality and ease of understanding
message to convey
target that is dirtetto
reproducibility on various communication media.

How is designed the logo
The process of creating a logo starts with a meeting with the client with which we analyze the brand we represent, we will assess the target audience of the same and we will make the first choices for the message to convey and tastes of the customer.
Followed by a creative phase at the end of which we will propose to you some sketches of logos that meet the criteria identified at the first meeting. In this next fight will try to identify the logo better respond to the needs identified and then proceed to finishing and construction phase of the final version that will be delivered in vectorial format along with guidelines for logo usage.
The work will also proceed to creating and managing a company's corporate image.

Advantages:
Among the major competitive advantages offered by our team of graphic designers can include: rapid development, high professionalism for a modern and coherent logo, then customizable according to your needs, use the last drawing programs, delivery of all material in digital format for future use.
Designing slogans:
Every self-respecting logo is flanked by a slogan says pay-off. The pay-off is then a phrase intended to represent a product or a brand name enabling you to deepen the meaning, help the brand to enter the mind of the public and become the leitmotif of any advertisement made. Ideaiamo business Payoff from tile to the logo or to use for your products.
Registration marks
Once you have created the logo we also procedures for registration thereof at the Patent Office of the Chamber of Commerce.